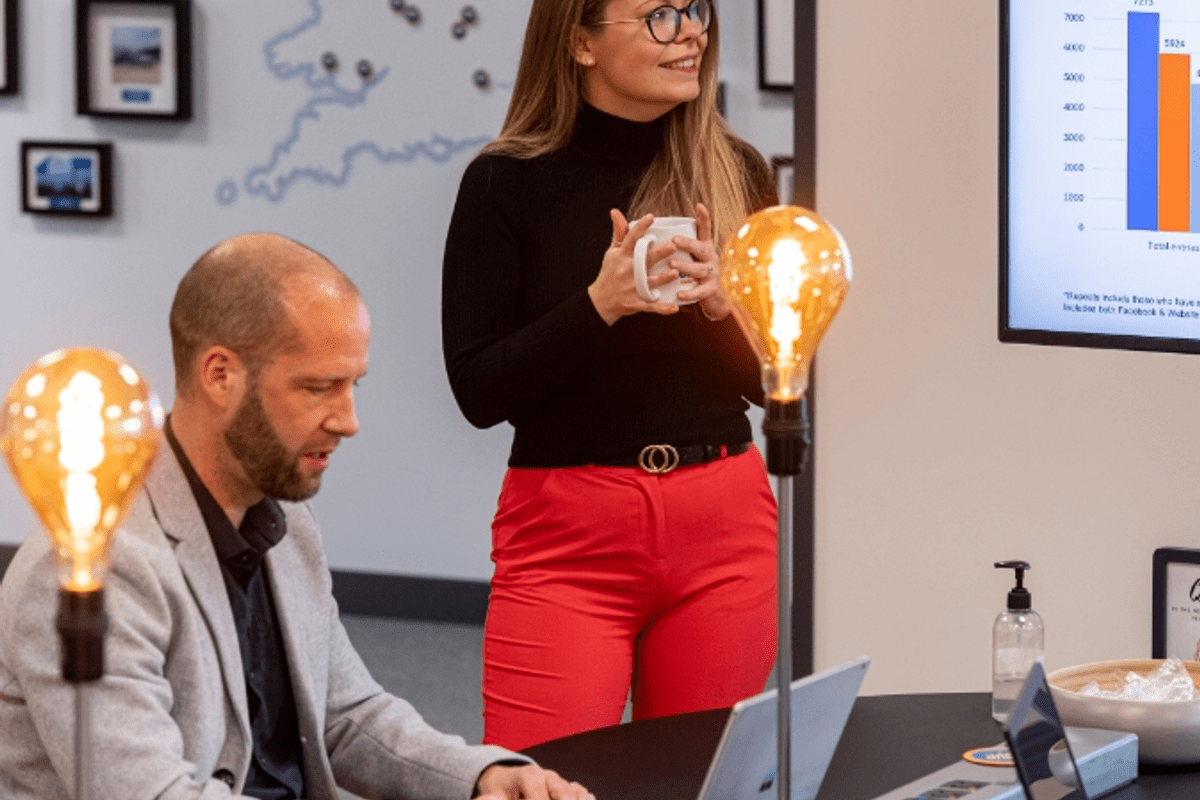 People Vision
We couldn't do what we do without our incredible team. Our people drive our success so we do our best to look after them in every way we can. That means great rewards; including a bonus and the chance to buy shares in the business. An amazing working environment with wall-to-wall support. Epic learning opportunities that help you progress at every stage of your career. Yes, we know – all companies say this, but we're the real deal.
In fact, our People Vision is to create a culture of growth that unlocks people's potential, enables them to contribute to the success of the business and drive their own dreams.
In short, if you're happy, we're happy. It's as simple as that.
Read on to find out about our commitment to Inclusion, excellent benefits and extensive Learning & Development offers.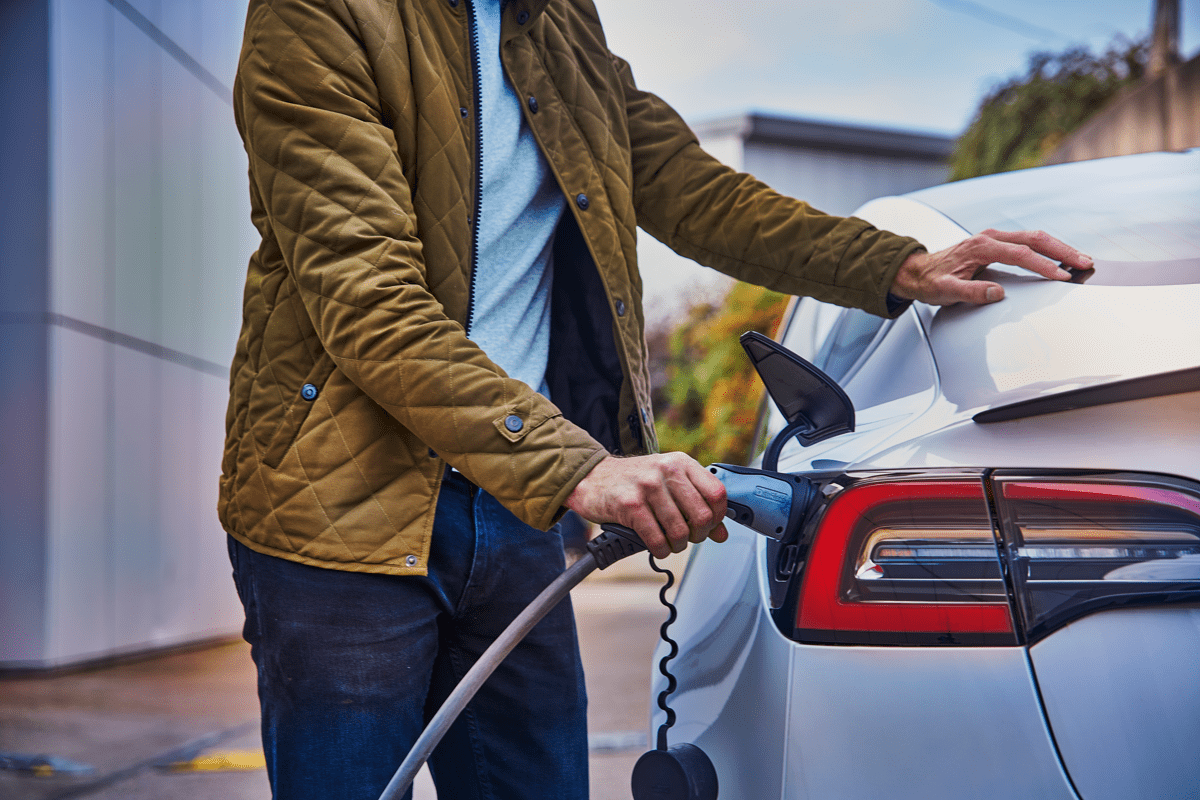 Environmental, Social, and Governance (ESG)
People, the planet and communities: we're determined to look after all three. For starters, we've partnered with Go Green to recycle at every site and are working to reduce our carbon emissions. Meanwhile, we're looking after our team by providing Mental Health First Aiders, a 24-hour counselling service and paid time off to do the things that matter (the One Big Dream scheme). For many colleagues, that means volunteering or supporting charities. We match every penny our people raise, while many branches sponsor local causes and sports teams. We also give back to communities by opening doors to employment. As a Cornerstone Employer for the Careers & Enterprise Academy, we're providing careers education for young people.
Benefits
Wellbeing

Our healthcare plan is just the start. We also have family-friendly policies, quarterly team events and One Big Dream, where you can do what makes you happy – fully paid – once a month.

Financial

On top of competitive pay, there's a bonus scheme and opportunities to buy shares.

Discounts

A car is one of the most expensive things you'll ever buy – so we'll help you with the cost. We also offer brilliant retail discounts through our flexible benefits scheme, My MOT.

Learning, Development & Recognition

Personal Development Programs. Accredited training. Talent development opportunities. There's more L&D than you can shake a stick at. And it's all industry leading.
Equality, Diversity & Inclusion (ED&I)
We want you to be proud to work for Motorpoint. We want to make sure there's true inclusion in our workforce, right across the UK. We believe that everyone should be welcomed and given the same chance of success, whoever they are, whatever they do and wherever they're from.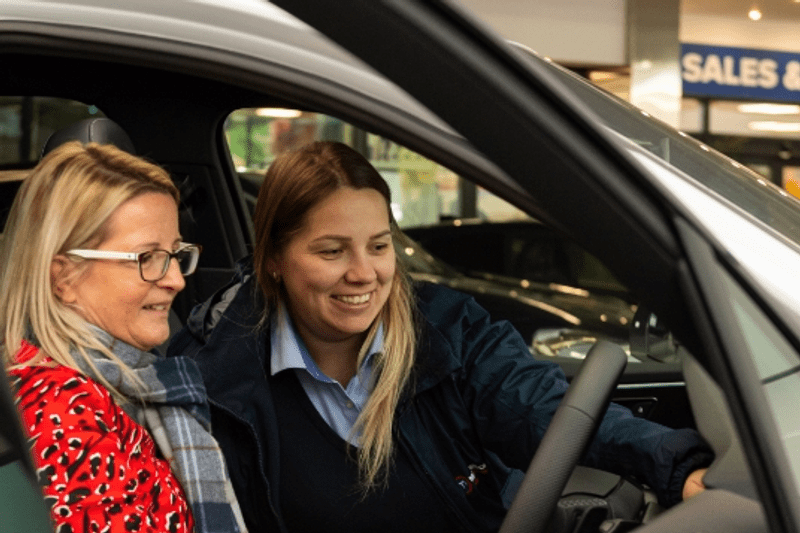 1998-2005
The UK's leading independent car retailer opens for business in Derby in 1998. The business spearhead's the BBC's "Rip Off Britain" campaign and launches Boomerang, its ground-breaking Personal Contract Purchase (PCP) plan in 1999. A national call centre follows (2000) plus three new sites in Burnley (2001), Glasgow (2003) and Newport (2005).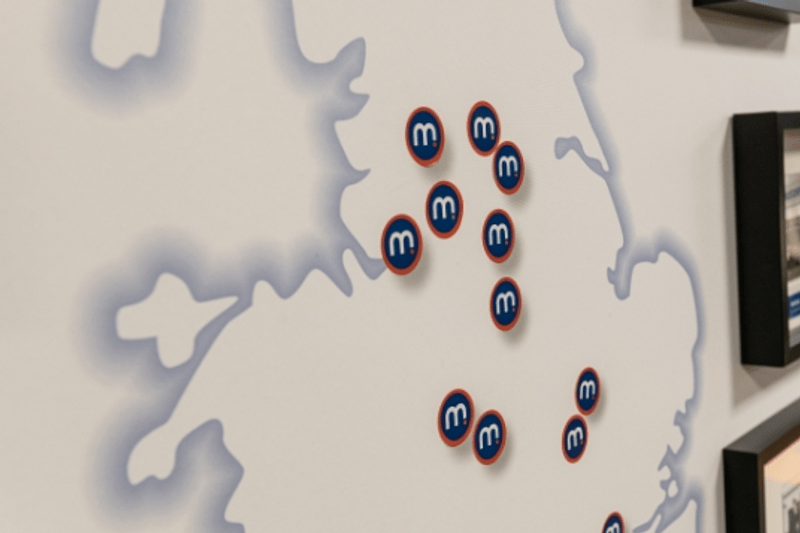 2006-2010
In 2006, Motorpoint becomes the first car retailer to sell to every postal area in England. By 2007, we're the first car retailer to sell to every postal area in Scotland, too. In between we opened our fifth site in Peterborough (2006). In 2010, Motorpoint becomes the first major car retailer to gain Specialist Automotive Finance (SAF) approval.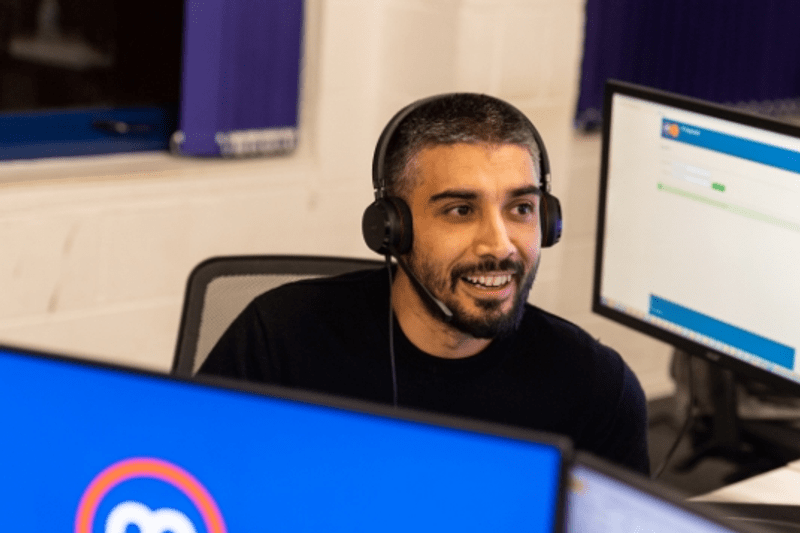 2011-2015
Motorpoint launches a state-of-the-art training centre (Derby, 2011), a National Apprenticeship Scheme (2012) and four more sites (Chingford, Birmingham, Widnes and Birtley). We also win accolades from Motor Trader magazine and Auto Trader. However, the cherry on the cake is being named one of The Top 100 Best Companies to Work for in the UK in 2015 (and every year since).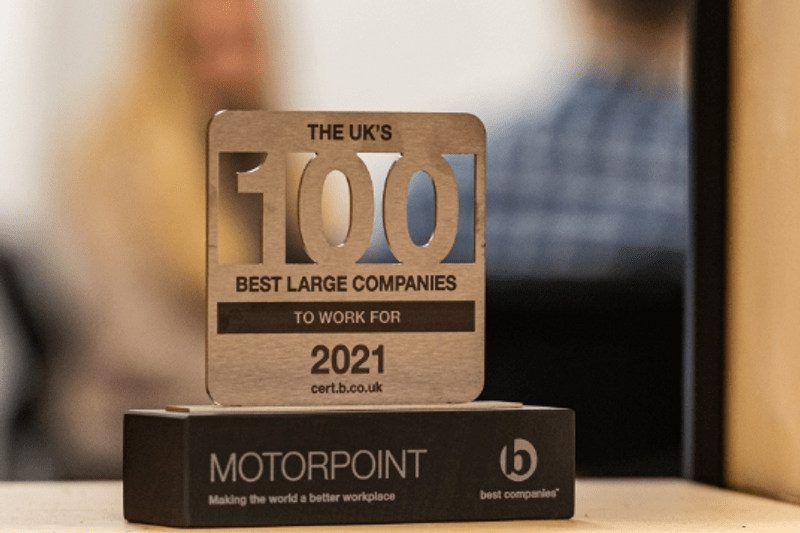 2016-2021
In 2016, Motorpoint is listed on the London Stock Exchange. Over the next five years, we launch six more sites (Castleford, Oldbury, Sheffield, Swansea, Teesside and Manchester), a new Head Office in Derby, a dedicated preparation centre in Motherwell and an innovative home delivery service. Net Promoter Score (NPS) registers record levels of customer satisfaction in 2021 (83 in H2).
Our leaders
Cat Moseley

Chief People Officer

Chris Morgan

Chief Finance Officer

Jon Baird

Chief Commercial Officer

Hayden Vokes

Marketing Director