Apprenticeships
Early Careers at Motorpoint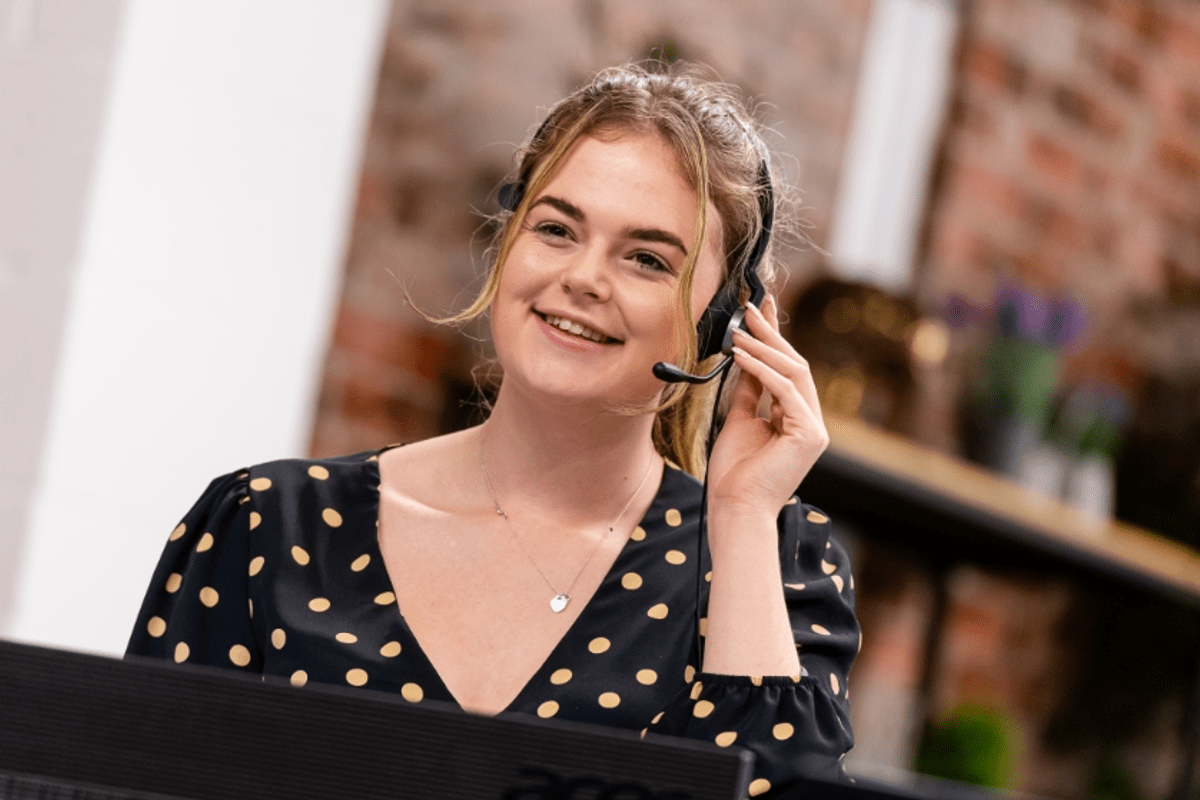 Apprenticeships at Motorpoint
As a people powered business we believe in supporting our team members to grow and develop. We want everyone to be the very best in their role that they can be. A role at Motorpoint is not just a job, it is a career.
We firmly believe in continuous development, and apprenticeships help us to achieve this. Whether you are joining one of our busy teams in your first role, or you are looking for a career change. There could be an apprenticeship opportunity for you.
We have a number of team members who joined us as apprentices and have since gone on to secure a permanent role with us. Could you be our next apprentice?
You can find a Motorpoint apprentice working in one of our 20 stores, preparation centers, and support offices in Derby.

Why apprenticeships?
They are a fantastic way for us to support you to develop the knowledge, skills and behaviours needed to succeed. Apprenticeships are popular across all areas of our business; they are brilliant for supporting with technical skills, gaining professional qualifications and developing skills for future opportunities.
You will find a Motorpoint apprentice working in a variety of teams - vehicle preparation, HR, finance, stock control, customer care, retail and leadership to name a few!
As a Motorpoint apprentice you can expect:

To earn while you learn - we pay above the National Minimum Apprenticeship hourly rate for all of our roles.
To be trained by industry leading apprenticeship training providers - who are specialists in their area.
To be supported and mentored in your role by knowledgeable Motorpoint professionals.
Why not set your GPS for success and accelerate your career with an apprenticeship. At Motorpoint an apprenticeship with us is like no other!
Autocare Trainee Technician - sites now recruiting Birtley and Oldburyd.
In partnership with Skillnet Limited we are now accepting applications for our new Trainee Technician roles, in our dedicated Preparation Centres in Peterborough, Newport, Motherwell, Burnley, Oldbury and Sheffield.
Do you have what it takes to be our next Trainee Technician? We are looking for self starters with a passion for cars. Who are looking to get started on an exciting career in the automotive industry with Motorpoint.
We will provide a supportive working and learning environment where you can develop and grow your skills.
Skillnet will further develop your skills and knowledge in their dedicated workshop in Daventry, Northamptonshire.
Our Trainee Technician role is underpinned by the L2 Autocare Technician Apprenticeship standard which will provide your foundation for a successful career here at Motorpoint.
Let's take a look at apprenticeships here at Motorpoint
Autocare -Trainee Techncian

This is a fantastic opportunity for us to grow our own talent, setting up new and existing team members for a rewarding career at Motorpoint. As a Trainee Technician you can expect to learn alongside our experienced team members in our busy preparation centers as well as receive dedicated training off the job in Daventry, with Skillnet.

We are growing our opportunity so if you don't see a role please continue to check back for updates, alternatively you can register your interest now.


Management and Leadership

Leadership apprenticeships are a great opportunity for us to develop our existing team members to be the very best Motorpoint leaders that they can be whether that is in their current role or setting them up for the future.

Indeed we have many leaders today who joined as trainees or apprentices which is testament to their talent and our teams for developing our people. We are determined to continue this success and this is more important than ever now as we grow our business.


Support Services

Proudly supporting team members in a variety of roles to achieve their potential. Whether that is engaging with our customers in our Customer Care and Finance Teams - Business Administration & Customer Service programmes, ensuring our team members have the very best colleague experience - HR programmes. Or developing role specific skills - Project Management, we encourage and support continuous professional development no matter what your career start point is.

Why are apprenticeships important to Motorpoint?
We want our teams to grow and develop with us, we want people to stay and advance their careers, an apprenticeship is the perfect foundation for a long and successful career in their chosen specialism here at Motorpoint.

Cat Moseley

Chief People Office
Highlights of the apprenticeship for me were the hands-on experience and exposure to real life situations. My Apprenticeship has given me invaluable knowledge and skills for life, something that I will always be grateful for

Charlotte, recent L3 HR Apprentice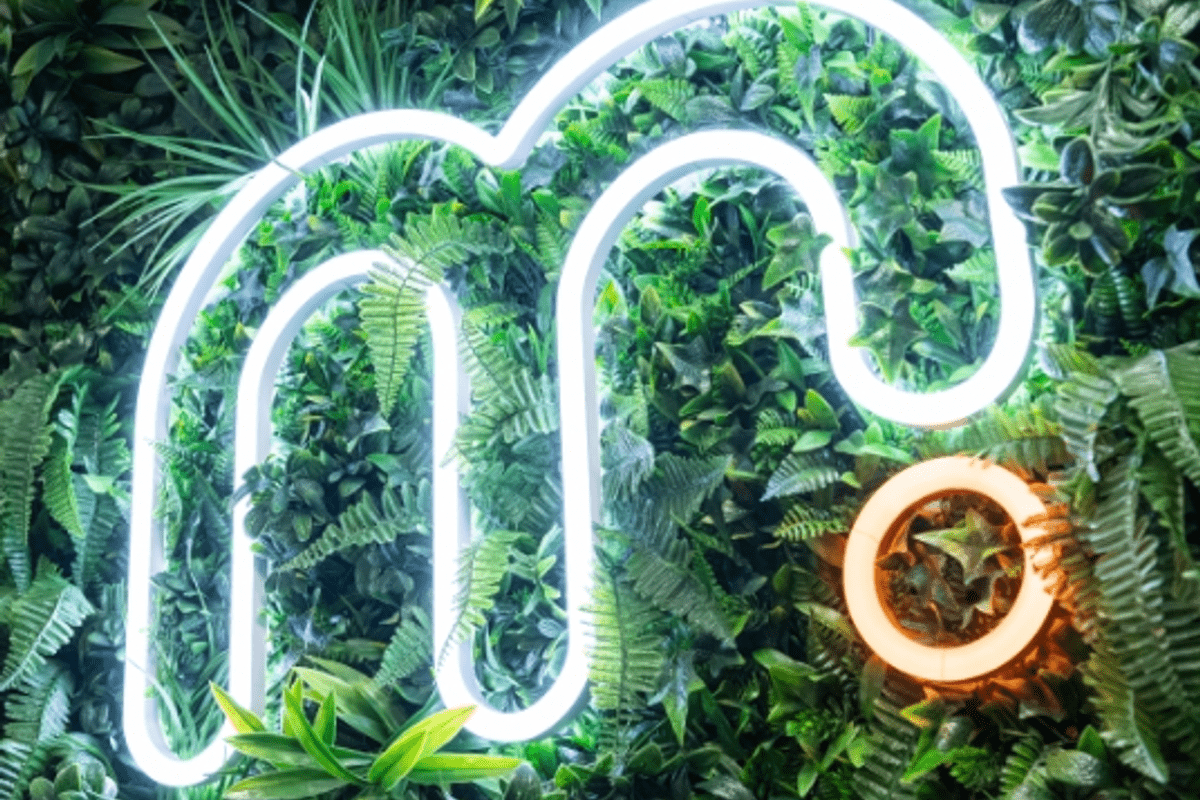 Apprenticeships
Deciding whether or not to apply for an apprenticeship is an important decision.
Read on to find out more about apprenticeships, we've got your key questions answered.
FAQs
An apprenticeship is an opportunity to work and study at the same time.

As an apprentice you will learn your day job from your line manager, buddy or mentor as well as the experienced members of the wider team that you are in.

You will be given time to work towards your apprenticeship qualification during your paid working hours, often referred to as Off The Job training time.

As a Motorpoint apprentice you are an important part of the team just like any other team member.

Yes, you will get paid, an apprenticeship is a job with learning.

This depends on the programme that you are completing.

Apprenticeships must have a minimum training phase of 12months followed by an End Point Assessment which varies according to the programme being completed.

As a rough guide if completing a Level 2 apprenticeship you can expect this to last for 15-18months. Level 3 apprenticeships can last up to 24months.

This will depend on the programme that you are completing.

For example our L2 Autocare apprentices will attend 6 x 1 week blocks with our autocare training provider at their industry leading workshops. This is away from their base work location.

Our Leadership, Customer Service and Business Administration apprentices receive training in the workplace from their training coach, this is a mix of face to face training and virtual online learning. Depending on the programme apprentices will attend group development workshops with other apprentices completing the same programme.


However most of your training will be done in the workplace, working alongside our knowledgeable and experienced team members, truly learning on the job!

First and foremost the recruitment process begins with your online application.

Depending on the role you have applied for you could be invited to an assessment center followed by an individual interview or the process may include a two stage interview where you may be asked to demonstrate the knowledge and skills needed for the role you are applying for.

If successful at the online application stage we will let you know what to expect next.

Each interaction with us is your time to shine and show why you are the one for us.


As you complete your online application with Motorpoint you may be directed to the training partners application portal. This is a normal stage in the our apprenticeship application process.

As you will be signing up for a government funded apprenticeship programme, we will need you to complete an initial application with our preferred training partner, this ensures that you meet apprenticeship funding eligibility criteria and understand the learning journey you are signing up for.

This is also a great opportunity to ask the training partner any questions that you might have too!

We hope that you will successfully complete you apprenticeship with us. We will have regular check-ins with you to discuss your progression and explore what opportunities might be available.

Apprentices can be found working in any of our stores, preparation centers, or our 2 support offices in Derby.

If you don't see an apprentice role or location that is right for you, then please check back regularly for updates or register your interest with us here.

At the moment the only apprenticeship offered in Scotland or Wales is the L2 Autocare Apprenticeship, this is available in our Motherwell and Newport preparation centers. We do this by funding the apprenticeship training commercially ensuring the learning experience is the same as that of our England based apprentices. If this changes in the future, we will update our apprenticeship page with further details.

We recruit for our apprentices throughout the year, please check back regularly or click register your interest tell us more.

An apprenticeship is designed to give you all the knowledge, skills and behaviours to be successful, however some programmes do have minimum entry requirements. Please check the job advert for specific details as requirements will vary according to the apprenticeship.

As long as you don't hold a qualification in the subject area of the apprenticeship then you are more than welcome to apply. Your prior learning will be discussed with our training partner as part of the application process to determine your apprenticeship eligibility.

To successfully complete any apprenticeship, you need to be able to demonstrate competence in mathematics and English. This can be done by providing evidence of your GSCE grades - grade 4 / C or higher.

Don't worry if you don't have your certificates or you are not sure of your grades our training partners will support you to develop your maths and English functional skills to Level 1 or Level 2 depending on the apprenticeship you are completing.

For L2 Apprenticeships you will need to achieve L1 Functional Skills.

For L3 Apprenticeships you will need to achieve L2 Functional Skills.

If you already hold an apprenticeship - great, this shows us you are committed to your development and have an understanding of the apprenticeship journey.

As long as your apprenticeship is not the same as or at a higher level than the one being offered as part of the apprenticeship role, then we welcome your application.

If you have achieved a Degree qualification as long as it is not in the same subject area as the apprenticeship, then we welcome your application.

If you have any concerns, please complete this make contact form and we can get back to you to discuss your prior learning and explore this further with you.